History
Grey concrete buildings rise out the sea in the Gulf of Danzig, at first glance it looks like flooded parts of land with only the highest buildings above sea level. They are part of the Torpedowaffenplatz Gothenhafen – Hexengrund. After the invasion of Poland the Germans had an airfield named after the suburbs – Fliegerhorst Hexengrund. The name of the city back then was Gothenhaven, now it is Gdynia. The military base was enriched with a Torpedo Test Facility which became operational on the second of April in 1942.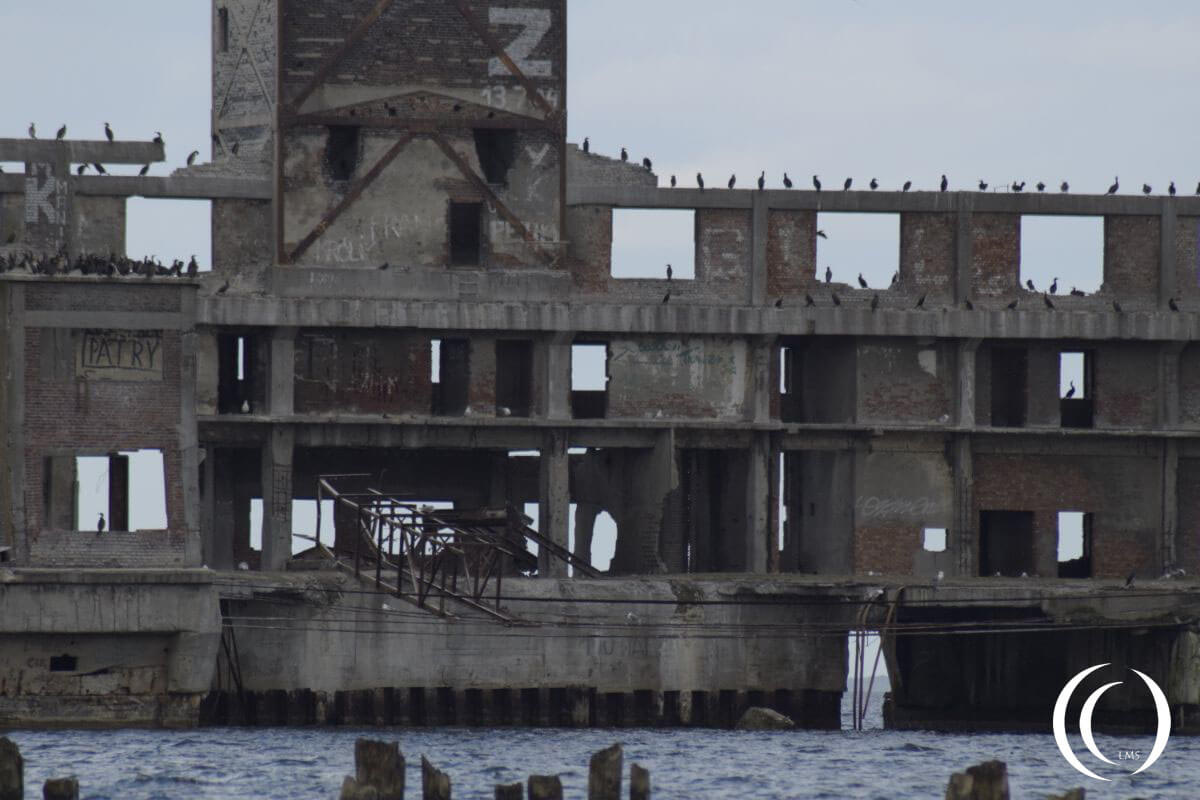 Use
The main building is a few stories high, it had two torpedo Launch shafts. It was a U shaped building with a fire control / observation tower. Torpedo's were fired without explosives and were caught in a net after launch. The Germans relied on Italian and Japanese aerial torpedo's in the first war years. Both the Kriegsmarine and the Luftwaffe had none of these weapons. At Hexengrund the Germans developed their own aerial torpedo's. These were not only used by aircraft but launched from E-Boats as well.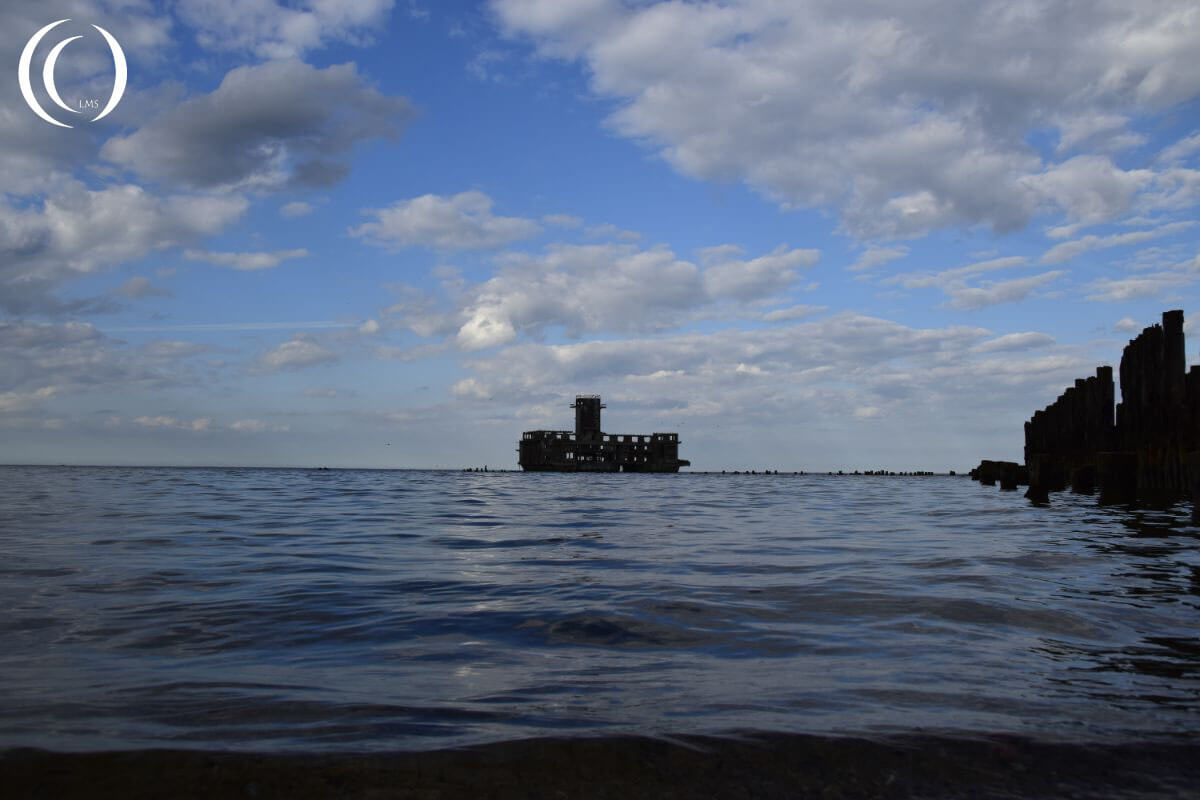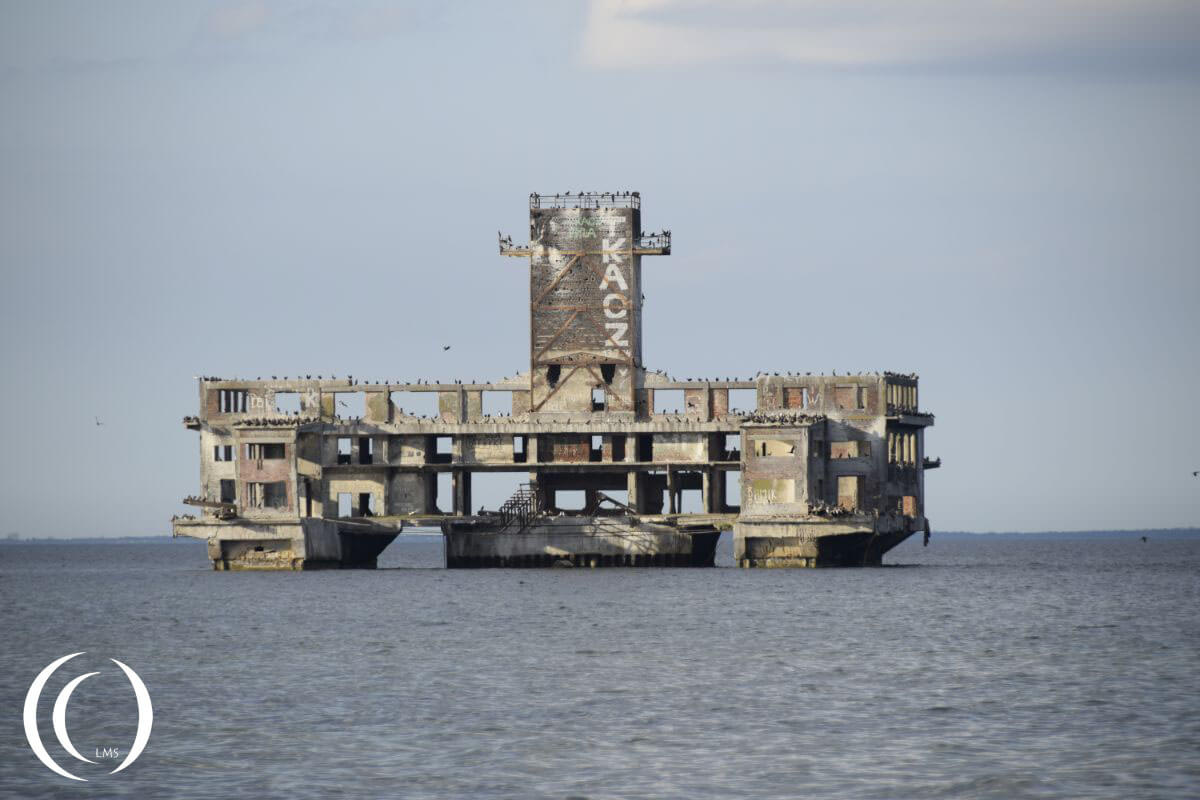 Aftermath
In April of 1945 the buildings were used for refugees and wounded from the east, fleeing the Russian Army. Schnellboote evacuated 3.500 men on the night of the 5th of May from Hexengrund to the main land. The next morning the Soviets occupied the Hexengrund facilities.
After the war a new test facility was build, 6 kilometres toward Gdynia. Hexengrund, Torpedownia in Polish, was left behind. Together with its poles that once was the pier towards the facility.
Visit
You can see the building while walking on the beach, we do not know if they are free to visit. We parked our car in between the houses on top of the cliffs and walked the path down to see Hexengrund.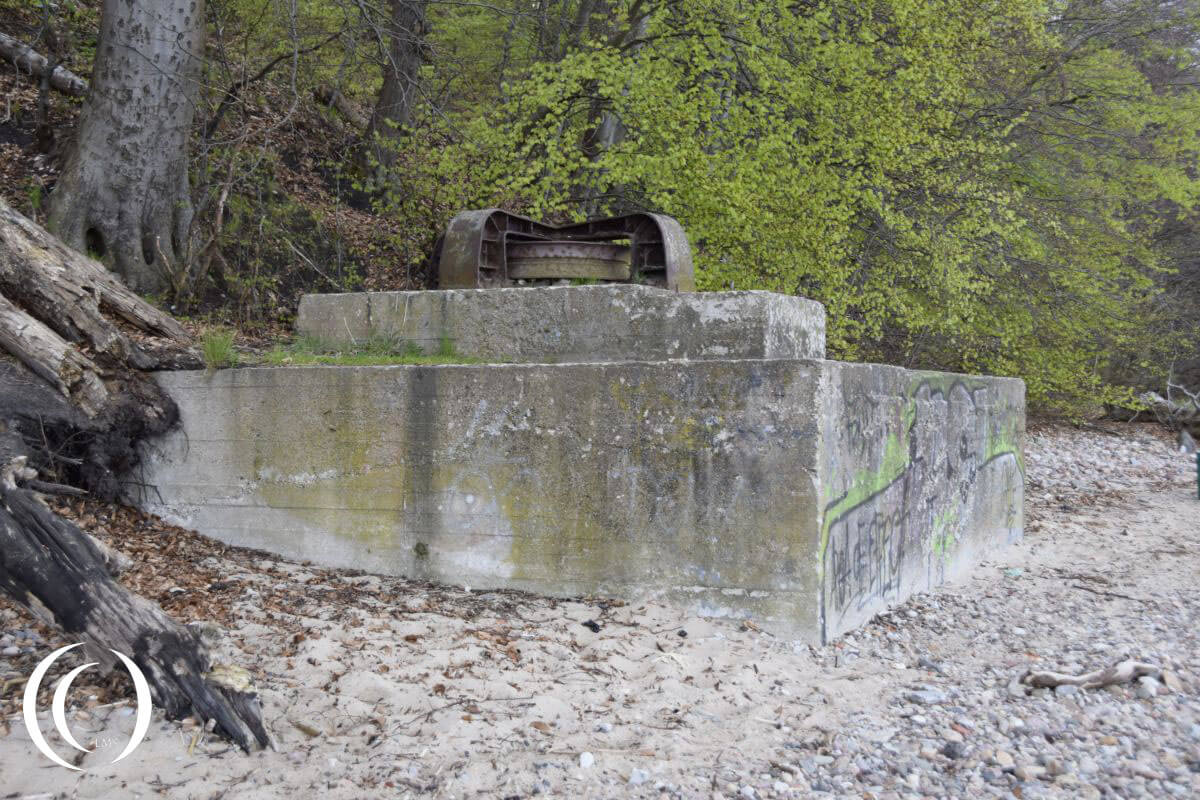 We suspect that these concrete blocks and pulleys had cables with nets attached to it for the retrieval of the test topedo's. From Hexengrund they were fired into the nets near the shore and pulled back towards the beach. Contact us If you know more on these blocks.