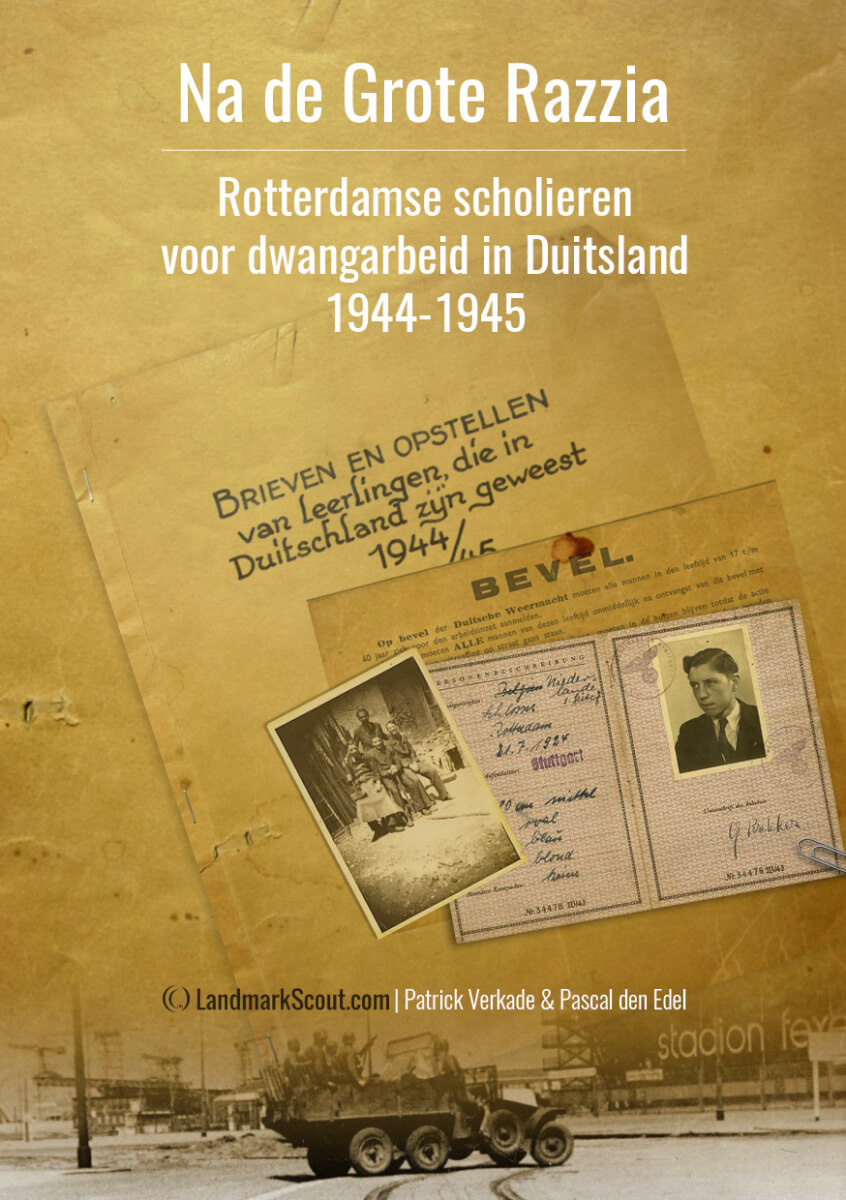 With great pride we can announce that the first LandmarkScout book is out! After working on this project almost continuously for the past two and a half years, we are more than happy to share it with you. Beware though, at this moment the book is only available in the Dutch language, but if the call for a translation of the book into English is loud enough, we will be sure to work on that. So, feel free to let us know what you think!
How did this all come about? Well, it all started when we were in our regular pub, well one of them, discussing our next LandmarkScout ww2 trip. During our lively conversation we were interrupted by a man called Willem Greeven. Overhearing our conversation about different WW2 subjects, Willem asked us if we would be interested in a bundle of hand written essay's, letters and journals of students from a secondary school in Rotterdam, who were all deported to perform forced labour in Nazi Germany. Most of these young men have been arrested during the Great Razzia of Rotterdam on 10 and 11 November 1944, leaving them very little option to flee.
Their stories take you on a journey through a battle scarred Germany and describe their often harsh experiences while trying to survive from day to day. The young men suffer from lack of food, water and shelter. They experience Allied bombing raids on the cities and industrial complexes they are forced to work in. Air raids on trains and railway lines they have to repair and maintain. And the firm grip of the ever present Nazi Regime up until the very end of the war.
These impressive personal stories form the base of the book, enriched with recent interviews with some of the students or relatives we have managed to trace. The book also gives extensive background information about the Razzia in Rotterdam, illustrated with pictures and documents.
A document that will help keep the memory alive.
Where can I get it?!
You can order a printed paperback copy of the book (Size: A5, Pages: 304, ISBN: 978-94-022-4016-0) in the webshops of our publisher.