History
1883, in the woods near the Dutch city of Venlo used to be a military training facility called Groote Heide, Big moor in English. One landing strip was added in 1913. After the invasion of the Netherlands during Fall Gelb in May 1940 the Germans immediately expanded the Military facility with the help from a Dutch work force. From start they used local construction workers, later in the war they used hundreds of inmates from the SS concentration Kamp Vught and lots forced labourers from the occupied regions.
Fliegerhorst Venlo had three runways, 2000 night lights, radio equipment and a total road length of 48 kilometres. There were over 100 buildings, hangars, maintenance buildings, barracks, a command bunker, control tower and defensive positions.
The Luftwaffe expended the Fliegerhorst over the Dutch – German border near the German town of Herongen. Messerschmitt, Junker and Heinkel aircrafts were stationed here, with day and night fighter versions they attacked allied bomber raids on Germany, around he clock. It is said that over 400 bombers were shot down by Germans fighter planes stationed at Fliegerhorst Venlo – Herongen.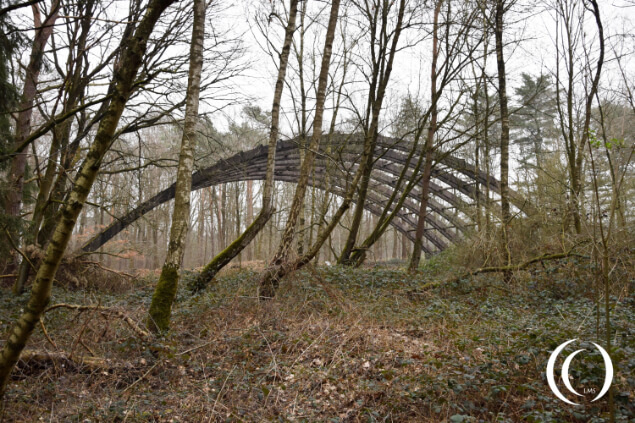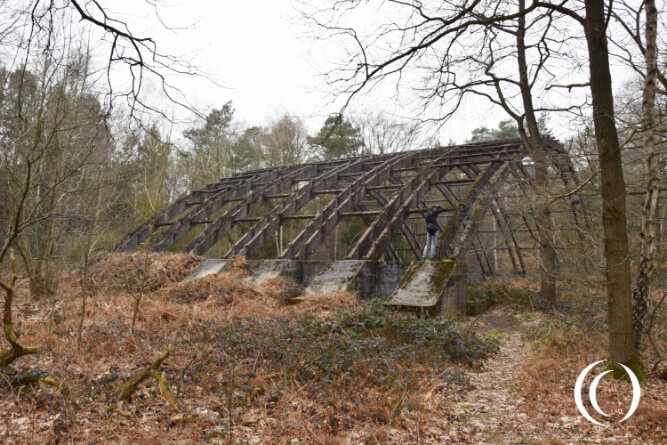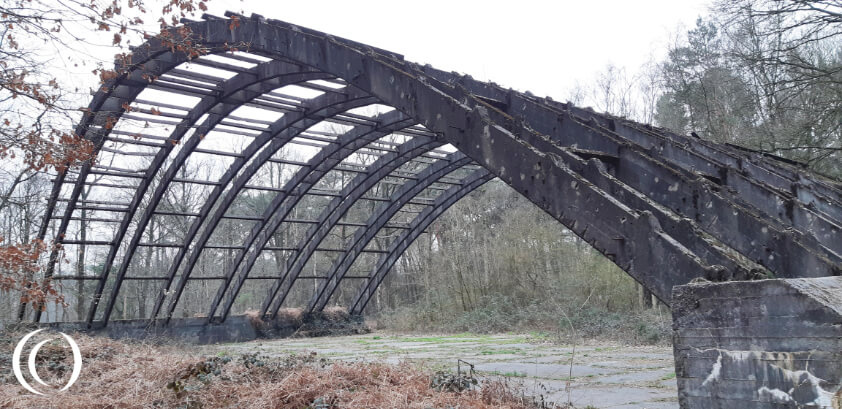 Of the 42 arced hangers this is the only one left, it was built as a test with reinforced concrete.
Wunderwaffe on Fliegerhorst Venlo
Nachtjagdgeschwader 1 or I./NJG 1 was stationed on this Luftwaffe base, but not only night fighters were stationed here. For a period II/JG. 1 Jagdgeschwader 1 was stationed on Fliegerhorst Venlo.
Next to the Messerschmitt Bf 109 & Bf 110 & Me 410 there was the Heinkel He 219, named Uhu or Owl, the Me 163 rocket fighters and the Heinkel He 111 bombers with a V1 load were stationed here. The orders of the daytime war planes and Nachtjagers were to defend the German industrial Ruhr area and to attack England with the Fieseler Fi 103, the V1 flying bombs. The Heinkel 111 flew towards the North Sea were it released the V1 which took on flight in mid-air towards England.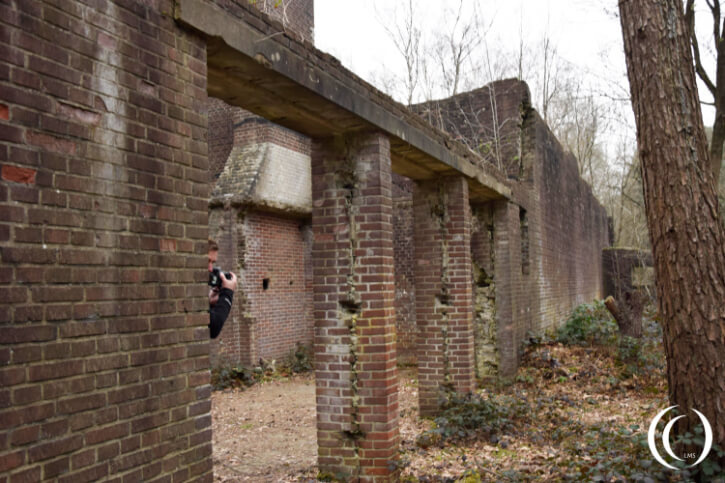 Yankee 55
Throughout 1943 the Fliegerhorst was attacked by English Mosquito fighter / bombers. From February 1944 the Allied started to bomb the Luftwaffe airfield seriously. Bigger formation of bombers like the Boeing B26 Marauder or the Boeing B17 Flying Fortress tried to damage and take out the airfield.
In March of 1945 Venlo city and the Fliegerhorst Venlo were freed by the Allied forces. Reconstruction of the airfield started immediately and on the 9th of March 1945. Fliegerhorst Venlo Herongen, was redefined to Yankee 55 and was operational until the end of the war.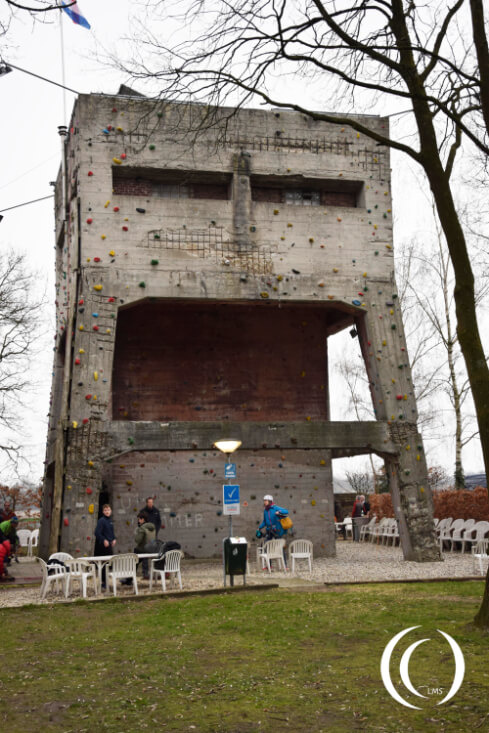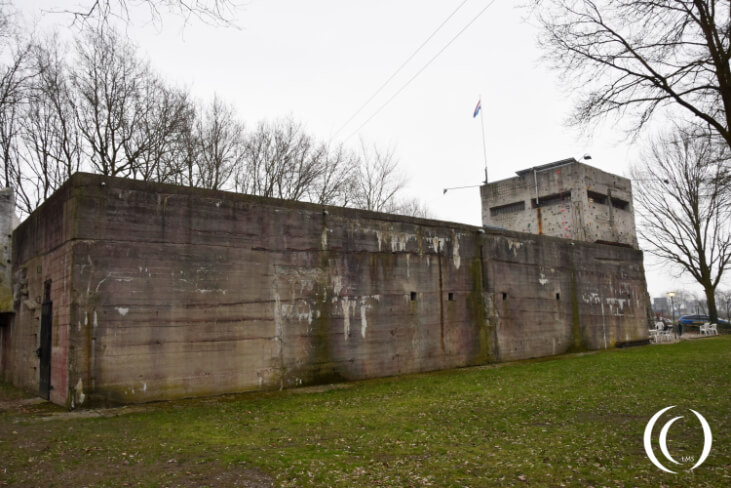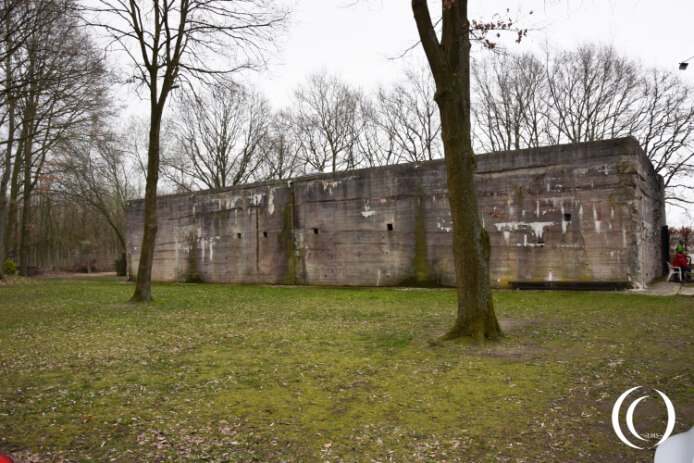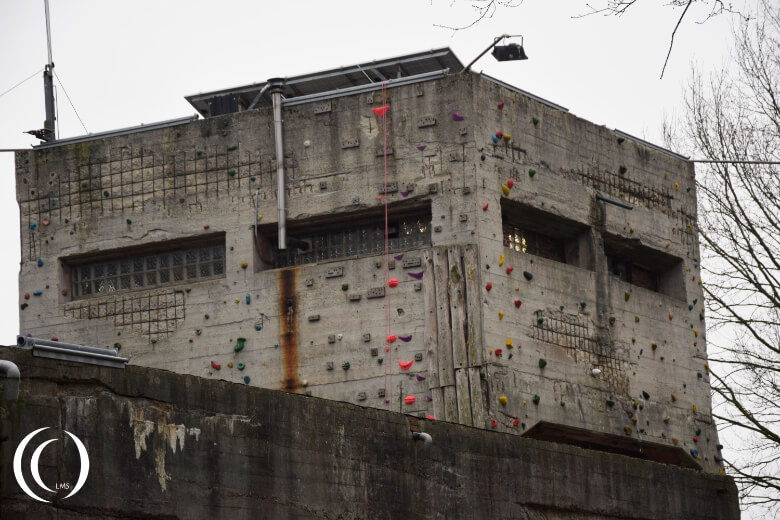 Visit
The former airfield and buildings are free to visit, there are information signs near the objects and a map near a park site. Stroll or bike through the woods if you like. The command tower with its bunker is in use and probably not open for visitors.
We parked our car at multiple locations but how you visit the site is up to you.